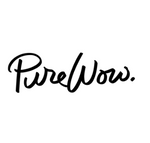 The Painted Lady: Invite Stevie Howell into Your Home
The Painted Lady: Invite Stevie Howell into Your Home published by Purewow on March 6, 2013.
The vibrant flora and fauna, the psychedelic motifs, the bohemian sensibility…Stevie Howell manages to capture all the things we adore about the Northern California ethos in her kaleidoscopic designs.
Not surprisingly, the artist was born and raised in San Francisco, and attended what she calls a "hippie nature camp" in Sonoma with her siblings as a youngster, where she foraged for lettuce and washed her hands with soap root (only here!).
Those pivotal experiences cemented her deep appreciation for our rich, stunning landscape. She carried those feelings with her while studying photography and painting in New York and Chicago, and ultimately returned to the Bay Area two and a half years ago.
Howell is now based in Oakland, and her aesthetic is still heavily influenced by nature. This past November she produced an ethereal collection of scarves ($240 to $375), designing patterns like "Bryrony Blue" which evokes the watercolor-like hues of her friend's wedding bouquet. She digitally prints her designs onto luxurious fabrics, such as silk twill, using nontoxic dyes.
This month, Howell debuts a bedding line at Anthropologie: Her signature prismatic motifs make a splash on effervescent pillows ($98 to 118), while a duvet cover and shams feature a trippy cerulean tree pattern ($528 for a full set). Prints and wallpaper are up next, available in late March and early April.